Learn More About Phoenix Oil Change Service
Need your oil changed but don't want to do it yourself? Bring your car down to Showcase Honda and our technicians will handle the job! Trained and certified to work on all makes and models, our skilled technicians are dedicated to assisting car owners with all of their service needs, especially routine maintenance. 
Whether your car is a Honda or another make, schedule an appointment with our service center to get its oil changed quickly and efficiently. 
When to Bring Your Car in for an Oil Change
Many sources claim you should bring your car in for an oil change every three months or every few thousand miles, but we believe differently. Certain makes and models require frequent oil changes while others can go longer periods of time without them. That's why we suggest you follow your manufacturer's recommended maintenance schedule inside the owner's manual.
This trusty document will provide you with information on when to receive an oil change in Phoenix as well as other maintenance items. By following the guide, you won't have to worry about whether your bringing in your vehicle too soon or, even worse, too late.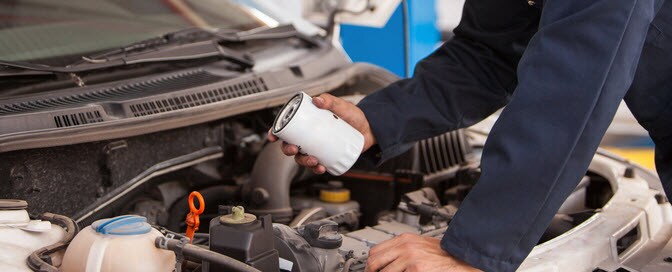 What Happens When You Don't Receive Routine Oil Changes
Taking your car into Showcase Honda for regular oil changes is a must if you want to keep it running at optimal levels. Oil is used to lubricate your engine's parts, so if it's not changed out routinely, it becomes less effective, leaving room for the parts to rub together and wear out. As the oil breaks down and collects dust over time, the engine's parts will begin to corrode until they are rendered useless. At this point, you'll be forced to pay for expensive repairs to get your Honda car, truck or SUV back up and running again.
If your car's in need of routine service as soon as possible, schedule an appointment with one of our technician's on the form to the right. We will do our best to have your car's oil changed in no time, so you can get back to your regular schedule!