Benefits of Replacing Your Cabin Air Filter
Your cabin air filter may seem like a minor part in your car but determines the cabin's comfort. The air filter traps all particles, pollutants, and pests from entering the vehicle from the outside, whether the vehicle is operating or is parked. This can help you to have less exposure to allergens that can cause you to sneeze or have sinus pressure at different times of the year.
You can also have a steady stream of airflow in the cabin once a new filter is installed to prevent the space from feeling stuffy. The HVAC system will also operate better without becoming clogged by bugs or leaves.
How Often Should I Replace My Cabin Air Filter?
Most cabin air filters last an average of 12,000 miles before they start to wear down. You can also replace the air filter sooner at 5,000 miles if you live in an area with poor air quality. Installing a new filter before the spring season arrives is ideal before a lot more pollen circulates in the air.
There are a few signs to look for to get an idea if your cabin air filter needs attention and is no longer functioning correctly. The car can start to develop musky odors when you turn the heater or air conditioner on while driving. The air intake ducting can also make whistling noises. It's also common for there to be a reduction in the HVAC performance, which can affect how comfortable you feel each season.
Certified Automotive Technicians

We have a team of certified technicians who have extensive experience working on all makes and models. They're qualified to install a new cabin air filter and can also diagnose any additional maintenance or repairs that need to be performed to keep your car running well. You can trust our professionals to treat your vehicle with a high level of care.
Only Quality Automotive Parts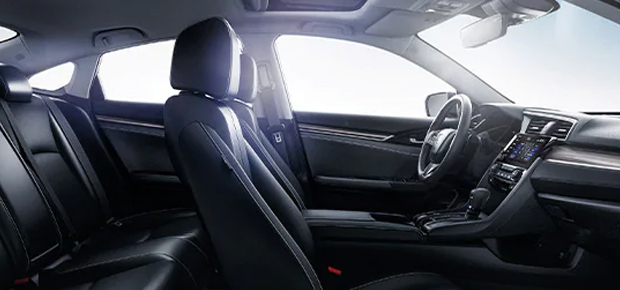 Car repairs and maintenance that are performed at a dealership involve installing OEM or original equipment manufacturer parts. Aftermarket parts are never used, which are known for being low-quality and less reliable.
We're here to help schedule an appointment at our dealership when it's time to replace the cabin air filter and improve the air quality in your vehicle. You can rely on our high level of expertise to boost the comfort of your car as you spend time on the road.
Hours
Monday

9:00am-9:00pm

Tuesday

9:00am-9:00pm

Wednesday

9:00am-9:00pm

Thursday

9:00am-9:00pm

Friday

9:00am-9:00pm

Saturday

9:00am-9:00pm

Sunday

10:00am-7:00pm