Have you had your brakes inspected lately? If not, it's likely time for you to take your Honda car, truck or SUV down to Showcase Honda's service center. Equipped with state-of-the-art tools and gadgets, our auto shop in Phoenix features every piece of equipment required to successfully evaluate and/or repair your car's brakes.
Keeping your Honda's brakes in excellent condition is vital, as they're your vehicle's #1 safety feature. By following Honda's recommended maintenance schedule, you can help prevent having to deal with faulty brakes down the line. If you haven't received brake service in Phoenix for some time, schedule an appointment with one of our technicians today to have your car immediately inspected.
Do You Have Faulty Brakes?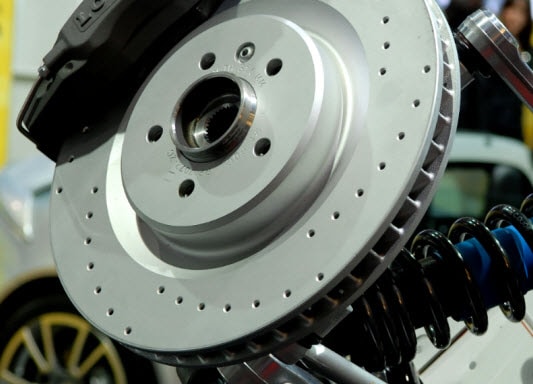 When your car goes too long without receiving a brake inspection, things can get a bit destructed. Unmaintained brakes can quickly become faulty due to worn brake pads or damaged brake calipers and rotors. To tell if your car is experiencing any of these problems, there are a number of signs to lookout for. Pay attention to the ones listed below to determine if your car is in need of brake repair in Phoenix.
You hear a squealing or grinding noise when braking
Your car takes a long time to come to a stop when braking
Your car jerks to the side when braking
Your brake pedal responds slowly when pressure is applied to it
Is your car experiencing these warning signs? If so, don't wait to bring it in for brake repair at Showcase Honda.
Why Choose Showcase Honda for Brake Repair in Phoenix?
At Showcase Honda, our technicians have years of experience in the automotive industry and are certified to work on all makes and models. Whether your Honda requires rotors, a new brake caliper, fresh drums or brake fluid exchange, our team can help. Just contact us and we'll be ready to get your car back in optimal condition.