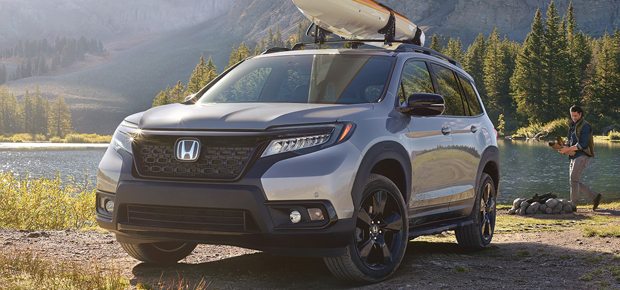 As many auto shoppers agree, the situation is too familiar: you know what car you want, but it costs too much money. Fortunately, there is a solution to the problem: leasing. Leasing a vehicle from our dealership gives you the best of both worlds. With this popular arrangement, you get to drive the car you want and pay for it at a predictable rate.
Renew Your Lease With a New Vehicle
When you lease a Honda, you can look forward to many great features. No matter which vehicle you choose, you'll get a safe, reliable, and tech-savvy car. The Passport, Pilot, and Accord have their own set of model-specific amenities to enjoy, too. If your vision of a new car means a sparkling exterior and "new car" smell, you're a good candidate for leasing. Leasing a vehicle opens the door of opportunity to a wide range of vehicles.
Furthermore, lease terms are time-bounded, which means that when you're done with your car you can simply trade it back in for a new one. Instead of worrying about paying off a high up-front cost right away, you'll be able to pay for your car in monthly installments, which makes financing much more manageable. Now that you know what you can expect from leasing your dream Honda, check out our vast inventory of new vehicles.
Like Your Current Leased Car? Keep it Going With a Renewal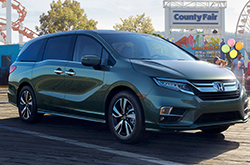 During the time that you lease your vehicle, you might decide that you like your Honda and you don't want to give it up when the lease is over. However, maybe you haven't concluded that you're ready to buy it yet, either. Luckily, you can choose instead to renew your car lease. You'll be able to continue driving the same car in monthly installments without having to pay cash upfront. Renewing your lease is the perfect way to bide your time making a decision.
Want to Purchase Your Leased Vehicle?
On the other hand, maybe you think that you're ready to fully purchase your car when the lease is up. Buying a leased car makes sense for many reasons. Primarily, buying a leased car is less expensive than buying a new car. New cars have many fees associated with their upfront sticker price, including the state sales tax. New cars also depreciate much more rapidly. If you're considering buying a leased car, contact us for options.