Phoenix Honda Dealer Researches the New Ridgeline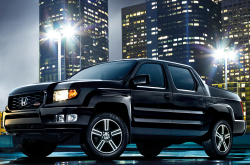 Make the most out of your next Ridgeline purchase by reading a review of the 2013 Honda Ridgeline before you buy. With the help of automotive writers, Showcase Honda put together some of the most perfectHonda Ridgeline reviews you'll find on the web. Every passage comes bundled with important data, specs and research - just what you need to make versed decisions on your next Honda Ridgeline purchase. What are you waiting for? Watch the video below or start reading the 2013 Ridgeline review below!
Ridgeline Video Review - Specs, Features & More
Is the Honda Right for You?
When comparing the 2013 Honda Ridgeline side-by-side with the 2013 Toyota Tacoma, Ford F 150, Chevrolet Avalanche and the Dodge Dakota, and you'll discover that the Ridgeline beats out those autos in loads aspects. Take a look at just a few of the reasons below.
2013 Honda Ridgeline Body Style(s): Pickup Truck
2013 Honda Ridgeline Seats: 5 passengers
2013 Honda Ridgeline 0-60 MPH in 7.4 seconds
2013 Honda Ridgeline Colors: Polished Metal Metallic, White, Dark Cherry Pearl, etc...
2013 Honda Ridgeline Cargo Space: 2.6 cubic feet
2013 Honda Ridgeline MPG: 15 city / 21 highway
2013 Honda Ridgeline MSRP: $29,350
Features & Accessories Available on the New 2013 Ridgeline
Engine & Powertrain Specs for the 2013 Ridgeline
Warranty & Safety Information for Phoenix Ridgeline Owners
Service Information for Phoenix Honda Buyers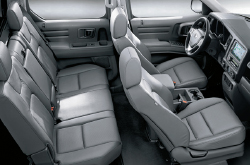 No aftermarket car repair sites in Phoenix, Arizona offer Showcase Honda's amazing combination of certified Honda Ridgeline service techs, lengthy warranties on all work and Honda OEM parts. When you bring your Ridgeline to our auto repair center in Phoenix, you'll get tried-and-true service from our skilled mechanics. In addition to demanding work like electronics maintenance, we take on less trying stuff like tire alignment and fixes - and this is barely a fraction of what we handle. Also come see us for fuel filter replacement, ordinary oil changes and more. For both complex and incomplex services, our Phoenix car repair center takes care of everything; additionally Showcase Honda offers affordable maintenance pricing. The next time you head down to our service department, take a coupon! Now run along and click the link underneath this sentence for specials.