Learn More About the New Fit From Showcase Honda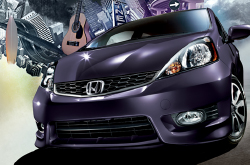 Does the Fit have what you want out of a vehicle? Scroll past the video to find out! Don't stress out over your next purchase; look to the top-rated Honda retailer in Phoenix for thoroughly researched reviews written by industry specialists. This article will tell you exactly what you're looking for. As your Phoenix Honda retailer, you can entrust on us for true information on the 2013 Honda Fit. Can you see the Fit parked in your driveway? You won't know unless you read on!
Fit MPG, 0-60 Speed & More
Comparing the 2013 Honda Fit against against vehicles like the 2013 Kia Rio, Ford Fiesta and the Chevy Sonic, and you will notice that the 2013 Fit trumps the competition in oodles areas. Pay attention to our bullets to see why!
2013 Honda Fit Seats: 5 passengers
2013 Honda Fit Colors: Vortex Blue Pearl, Blue Raspberry Metallic, Milano Red, etc...y
2013 Honda Fit Cargo Space: 20.6 cubic feet
2013 Honda Fit 0-60 MPH in 8.9 seconds
2013 Honda Fit Body Style(s): Sedan
Phoenix Honda Shoppers: Learn About the 2013 Fit's Features
Service Information for Phoenix Honda Buyers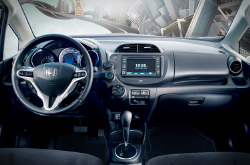 Honda Fit owners won't get the same wonderful factory-trained Honda mechanics and accredited Honda parts at a conglomerate service company. But at our Phoenix dealership you'll benefit from this day to day, along with the joy that comes with acquiring a no-charge service warranty. The professionals at our Arizona Honda service center can be trusted to keep your Fit in premium condition for years to come. Our techs can handle a slew of jobs - from more elaborate stuff like Honda transmission repair to less time consuming operations like windshield wiper and air filter replacement. Moreover you can always get reasonable prices on all jobs, as well as one-on-one service every time you come to Showcase Honda. The next time you come to our service department, take a coupon! Press on - click the link below for specials.