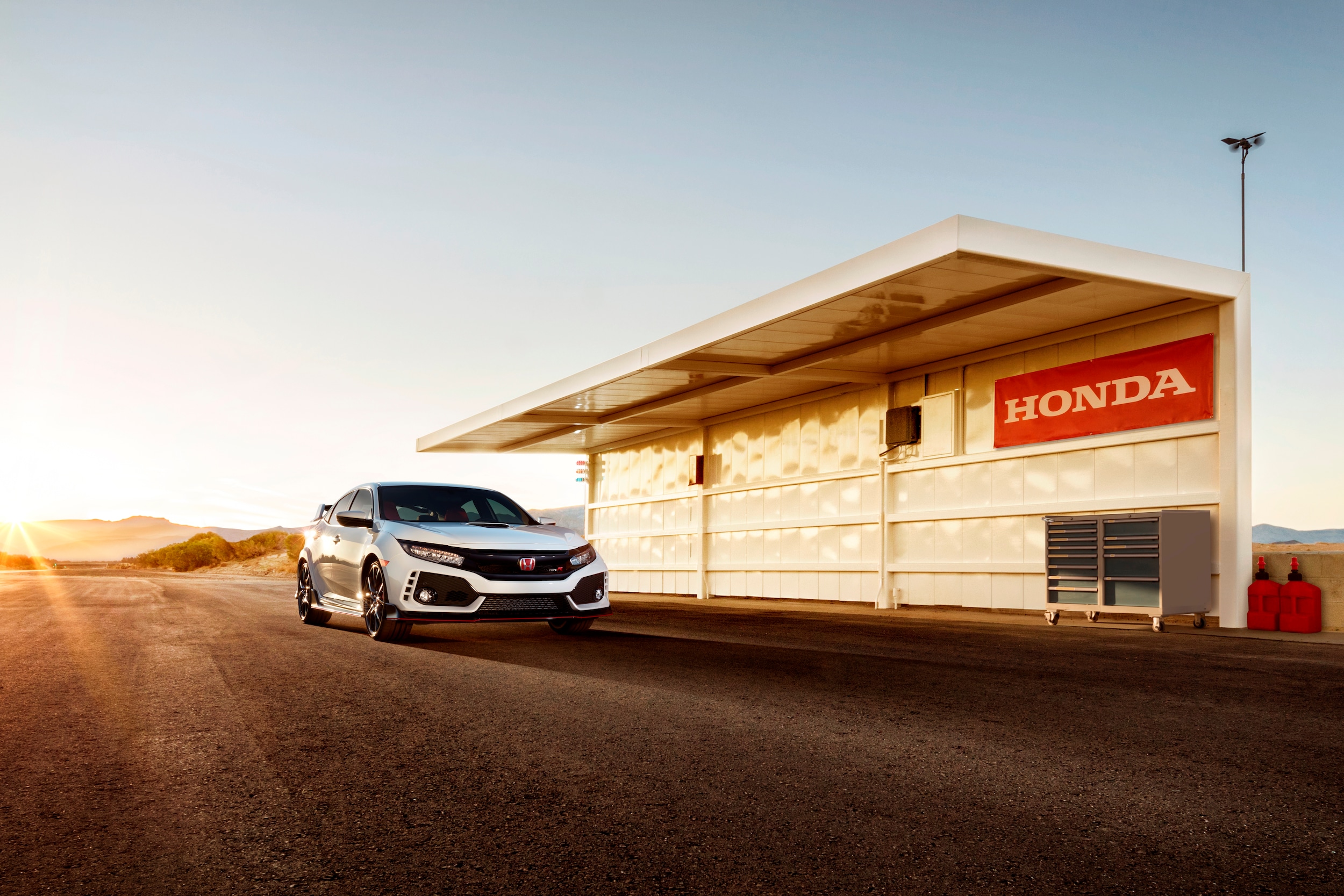 Are you ready for the fastest, fiercest and most potent Civic to date? The new Civic Type R was unveiled at the 2017 Geneva Motor Show, getting the world even more hyped for its long-anticipated arrival. Get the details on the high-performance hatchback, which is slated to arrive in Phoenix by spring's end, below.
A Car That Needs No Introduction
"The fastest, most powerful Honda ever sold in America, the Type R caps off the incredible success story of our 10th generation Civic lineup," said Jeff Conrad, senior vice president & general manager of the Honda Division, American Honda Motor Co., Inc. "We're happy to inform our U.S. enthusiasts that the long wait for the forbidden fruit of Honda Type R performance is nearly over!"
The Civic Type R comes in a hatchback body style and rides on a similar chassis as other 10th generation models. However, unlike the rest of the lineup, this model is specifically formulated for high-performance drivers. The Type R is stiffer, showing off increased torsional rigidity. This enhancement is not one that will go unnoticed by avid Civic fans, who are sure to detect the increase in stability and response as well as the improvement in overall ride quality.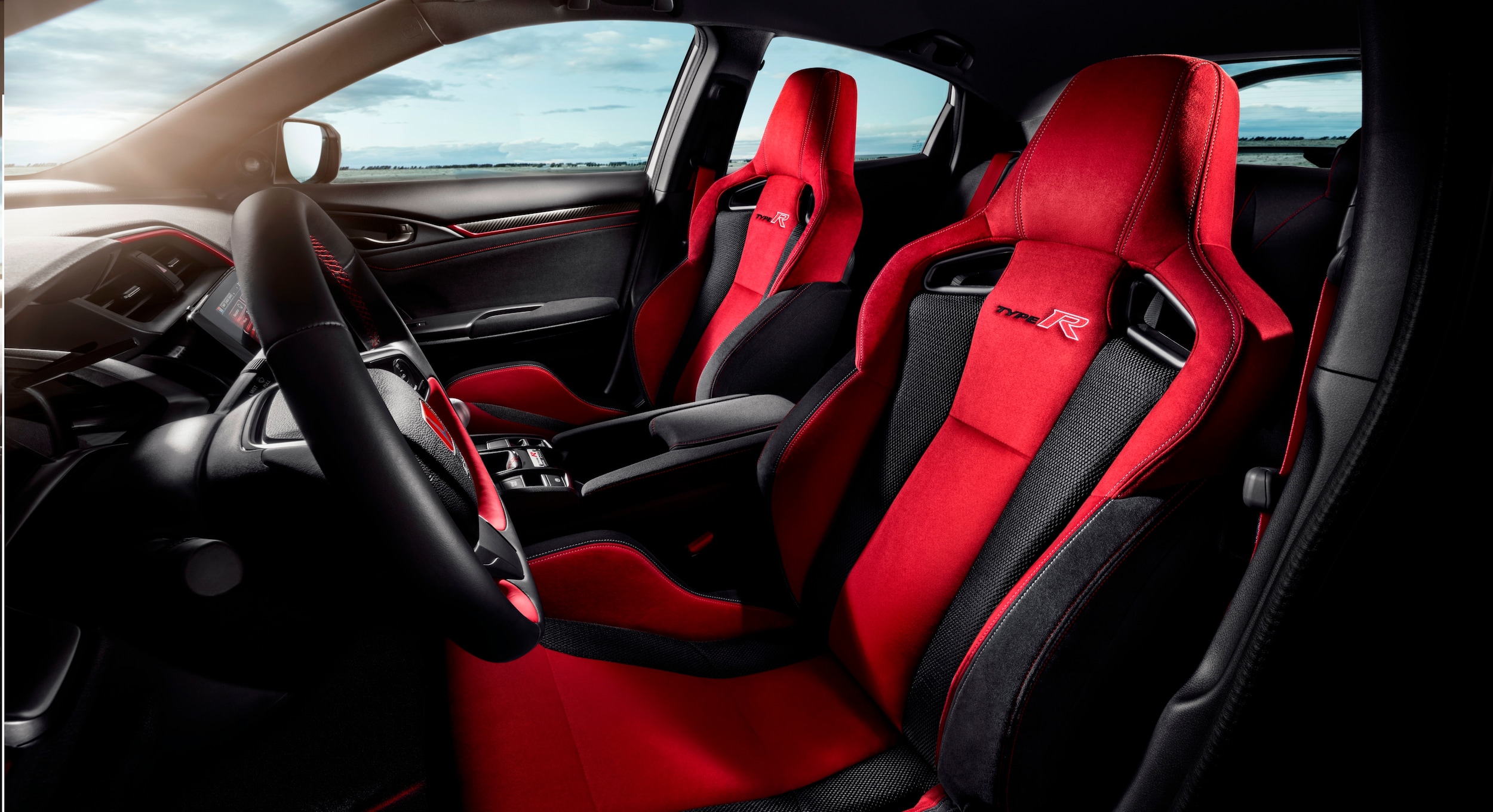 The Pinnacle of Honda Performance
On top of that, the Civic Type R comes standard with a slew of hot performance upgrades that make it a perfect pick for the road and the track alike. These features include:
Four-wheel Adaptive Suspension System with three-chamber dampers
Dual-Axis front suspension
Helical limited-slip differential
20-inch aluminum alloy wheels and performance tires
Brembo brakes
Electric power steering with variable gear ratio
Three driver selectable modes: Comfort, Sport and R+
The high-powered hatch also gets its own exclusive powertrain that packs a mean punch. The 2.0-liter turbocharged inline-four delivers a mind-boggling 306 horsepower and 295 lb-ft of torque, which is transmitted to the front wheels via a short-throw six-speed manual transmission with rev-matching.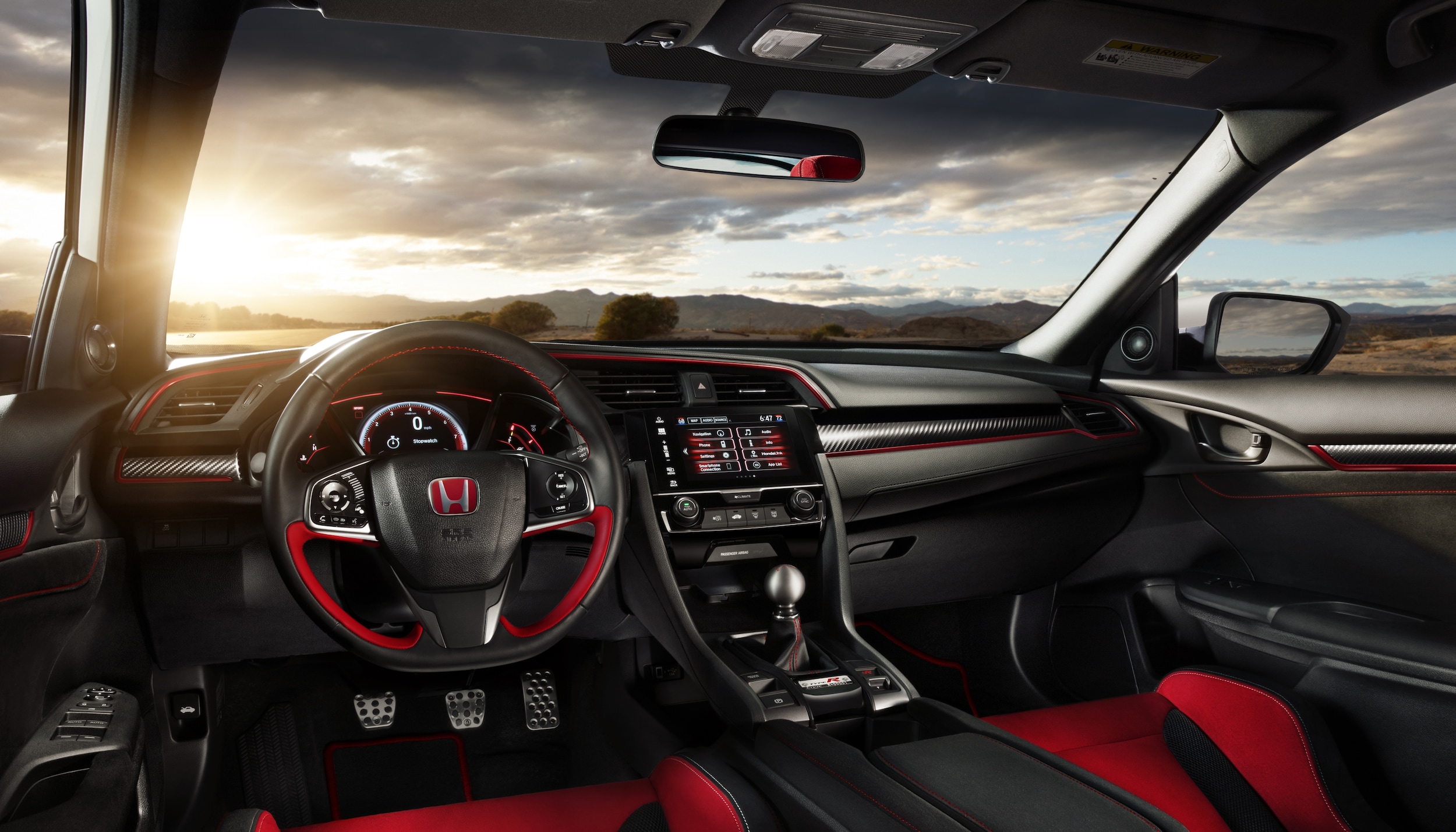 Sporty & Sexy Interior Design
The Type R's racecar-like feel continues inside the cabin, which showcases a sporty red and black theme from the seating and dashboard design to the gauge cluster. Other athletic features include aluminum sports pedals, an aluminum shift knob, a leather-wrapped steering wheel and shift boot, and bolstered suede sports seats. Additionally, a serialized Type R plate is fixed to the center console, a nice touch that buyers are sure to appreciate.
When it comes to comforts and conveniences, the model is also an expert. All Civic Type R models come in a singular Touring trim, and feature amenities like a 7-inch touchscreen, a 12-spealer audio system, navigation and Apple CarPlay/Android Auto. More information on the car's equipment and safety offerings will become available closer to the release date, so be sure to contact Showcase Honda for the latest details.