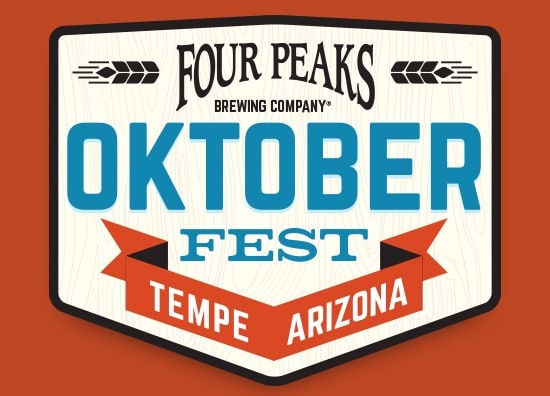 Brush up on your German because it's time to celebrate Oktoberfest. This year, in addition to the popular German food, craft drinks and carnival merriment, there will be exclusive musical entertainment you won't want to miss. Wunderbar!
Once again, Four Peaks Brewing Company will be hosting their popular beer festival at the lively Tempe Beach Park that overlooks the beautiful lake. From Oct. 7 through Oct. 9, the park transforms into a little Bavaria filled with authentic German cuisine and beer. You're sure to spot a lot of traditional German garb too, so if you've got a lederhosen or dirndl in your closet, now is the time to flaunt it! If you aren't a fan of beer, brats or sauerkraut, there will be a slew of yummy carnival fare along with fun rides fit for the whole family. There's even a "Kinderfest" area for the little ones to enjoy.
This year promises great entertainment. During the day, you can expect to hear traditional German melodies and other relaxing beats. However, after dark, the park will turn into an energetic concert venue headlined by Grammy-award-winning artist Lil Jon on Friday night and a mystery guest on Saturday night.
This event will be open rain or shine to all-ages, all-day, with free admission for children 12 and under! General admission to the festival runs from $7-$10 for a one-day ticket or $12 for a three-day (presale only). There will also be VIP packages available for purchase for those looking for a more premium Oktoberfest experience. For more information on this year's Oktoberfest, visit the event's website here.