Spring is near and it's a time when we welcome warmer weather and do our deep cleaning. Taking care of your car and getting the air filter changed should also be a priority. Changing your cabin's air filter provides many health and vehicle benefits. You'll keep your family from harmful pollutants and your vehicle will keep running great with the right maintenance. We'll be happy to get all your maintenance concerns squared away so you can enjoy the weather and have a carefree spring.
The Benefits of Changing Your Vehicle's Cabin Air Filter:
Changing your vehicle's cabin air filter provides numerous benefits. In the winter, chemicals used to treat roadways and other pollution are filtered so you'll have clean air in your vehicle. During this time, the filter will become dirty, clogged, and ages. The spring introduces a whole new host of pollutants. Since pollen and other allergens are more prominent, the filter needs to work just as hard as it did in the winter.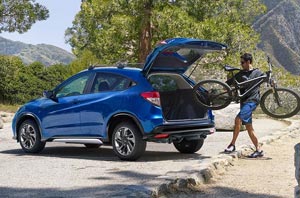 Changing the cabin's air filter provides a fresh start. The allergens will be filtered out rather than going through the air vents. Air pollution from more vehicles on the road can also introduce additional concern. Allergy sufferers, children, and seniors need to be especially conscious of breathing in polluted air. Even those without allergy concerns are at risk of getting ill with such an extreme number of allergens getting into a confined space.
Get Your Service Appointment Booked with Us, Today!
We pride ourselves on doing top quality work for our customers. Your satisfaction is our top priority. By scheduling your cabin air filter change and any other maintenance you need to be completed, you're taking a step to ensure your vehicle will run great all season long.
Our professional technicians will make any recommendations that will help to save you money and help to extend the life of your vehicle. You and your family will be able to enjoy your vehicle in comfort and without any concerns. Our service center uses manufacturer parts to preserve any warranty you may have and to ensure the best quality parts are being used for the job. Get in touch with us and schedule your next servicing appointment, today!