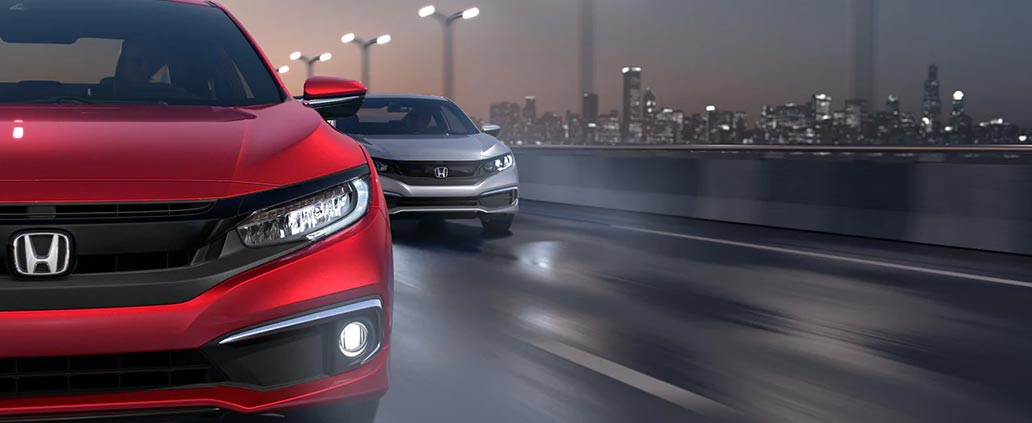 Top Three Most Fuel Efficient Honda Models
With gas prices recently on the rise, and uncertainty about where they are headed next, fuel efficiency becomes an important factor for most people when searching for a new car. To aid you in your search, we have compiled a list of the top 5 most fuel-efficient vehicles in the Honda line up. So if you're looking to save some money on fuel and are considering a Honda, the list below should prove helpful to you.
2019 Honda Accord Hybrid
Coming in ranked at number 1 for the most fuel-efficient Honda, it should be no surprise that their hybrid model takes the prize. The 2019 Honda Accord Hybrid boasts an impressive EPA estimated 48 MPG highway and matching 48 MPG city*. No matter where you're going, you'll be saving a lot on fuel with this car.
2019 Honda Civic Sedan
The 2019 Honda Civic Sedan comes in at a close second place for most fuel-efficient Honda. Traveling on the highway you can expect to get an estimated 42 MPG*, while during stop and go city traffic, expect to average about 32 MPG*. This gives the Honda Civic Sedan a combined 37 MPG rating*.
2019 Honda Fit
The 2019 Honda Fit is another great choice for those concerned with fuel efficiency. It comes in ranked as number 3 on the list but is actually slightly more fuel efficient in the city than the Honda Civic Sedan, averaging an estimated 33 MPG for city travel*. This Honda Fit gets an estimated combined 36.5 MPG*.
So there you have it, the top three rated Honda models for fuel efficiency as of June 2019. We hope this short breakdown has been beneficial to you, and as always, if you have any questions or would like to learn more from us on this topic or any other relating to Honda vehicles, feel free to either call, email, or stop by the dealership at any time and someone will be more than happy to help you.
* Based on 2019 EPA mileage ratings. Use for comparison purposes only. Your mileage will vary depending on how you drive and maintain your vehicle.