What Are The Top Honda Vehicles?
Honda has a large selection of vehicles, equipped to meet anyone's needs. Here are some of the top few models.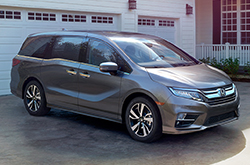 Honda Odyssey - One of the most popular Honda models, the Odyssey is an excellent family vehicle. With seven to eight passenger seating, there is plenty of room to comfortably seat most families. Additionally, this vehicle comes equipped with a multitude of safety features to protect passengers.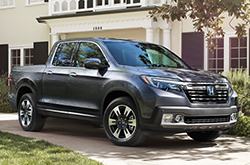 Honda Ridgeline - A sleek, versatile vehicle, the Honda Ridgeline is one of the more popular truck models. With all wheel drive, excellent gas mileage, up to date safety features, and an affordable price, what's not to love?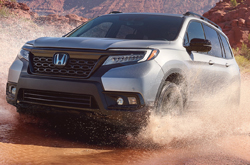 Honda Passport - One of our most durable models, the Honda Passport is perfect for the adventurous, outdoors type. With a durable design, excellent safety features and a comfortable interior, it's no wonder the Passport is gaining popularity.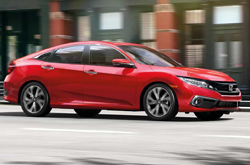 Honda Civic - Year after year, the Honda Civic provides buyers with a comfortable, safe, affordable option. Furthermore, this car is an ideal choice for long commutes, as it earns excellent gas mileage.
Additionally, there are many other amazing Honda models, including the Honda Accord, Honda Pilot, and the Honda CR-V just to name a few.
Why Are Honda Vehicles So Highly Rated?
Honda vehicles are some of the best on the market, but what makes them so popular? Here are five main reasons.
Safety Features: Buyers are becoming more aware about the importance of up to date safety features. Honda vehicles are at the forefront when it comes to safety. This means you can feel comfortable with both you and your family in a Honda vehicle.
Reliability: Honda has been making safe, reliable vehicles for decades, making them one of the most trusted brands on the market. Honda vehicles are known to be long-lasting and dependable.
We welcome you to Showcase Honda to experience for yourself the quality, safety, and durability built into each model.