Car-buying myths can affect the outcome of the experience that otherwise may not even be an issue. The myths come in all forms and typically result from an experience that someone had that was unfavorable. That's why myths are so important to debunk. If left unchallenged, before you know it, you're handing something down to other generations to follow.
Myth number one: The weather conditions can affect the outcome of your final purchase price.
Invariably, humans have a way of wanting something to be true, and a bad weather day can change the way you approach the car-buying experience. But, there is simply no evidence that points to dealerships slicing prices on cars, or "giving them away," just because of a rainy day. With some cities in the U.S. receiving rainfall more than half of the year, this myth can be easily debunked.
Myth number two: Adding your trade-in to the deal at the end gives you a better outcome.
The staff at
our dealership
is trained to help you in the most beneficial way. The only way they can do that is to know your expectations for the desired outcome. Advising the salesperson about a trade-in at the very end of the deal is not going to help in any way whatsoever. This myth is debunked based on the fact that the dealership does not have any reason not to give you a fair market value for your trade. The interest of the dealership is purely based on a return of their investment.
Myth number three: Use cash and you will get a better price.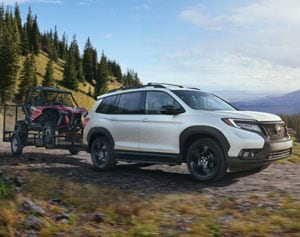 If you're able to purchase a car with cash, our dealership will be the first to support you on the decision. But, don't expect to get a discount! Every dealership is held accountable for treating everyone equally. Just because a person offers cash, does not make them a more desirable customer over someone who uses financing options. In fact, the dealership works very hard to find various types of financing to meet everyone's needs. This debunked myth should provide you with confidence in your car-buying experience, by knowing all deals are treated equally.
Myth number four: Buy your car at the end of the month for the best price.
The best way to get the best price for the car that you want is to negotiate the best possible price - any day of the month. There just aren't any good reasons to purchase a car at the end of the month. While there are cost-factors each time a dealership has to maintain inventory, there isn't an incentive to give customers a better deal at the end of the month just to meet a sales quota. That myth began decades ago and it has been debunked by the simple fact dealerships have much more inventory flexibility than they did decades ago.
Myth number five: You're limited to test driving a car for the duration of the showroom visit
.
It may come to a surprise that dealerships want you to test drive the car long enough to feel comfortable. There isn't any benefit to a dealership to have you make a quick decision that you later regret. If you're hesitant about your purchase, there is a good chance the dealership will allow you to extend your test drive beyond the usual time frame. You might even be able to extend it to overnight if you meet the criteria. Debunking this myth is easy because the dealership wants to provide you with an experience that meets your expectations.
If you want more information on this topic, reach out to the staff at Showcase Honda. It is our number one goal to provide the type of service that is nothing less than top-notch. For more than 30 years, it has been our pleasure to serve the community, and we intend to be your premier Honda dealership for many more years to come!