As a parent, you want the best car for your teen driver, but with so many different options available in the auto market, it can become overwhelming to make the right decision. You need resourceful information that can help you discern which car will not only be safe for your teen driver but also meet their practical needs for dependability, comfort and possibly even a few features that meet with their approval. After all, teens are just a younger version of adults and their needs are just as important, which is something you probably manage on a daily basis anyway.
Statistically, Is a Honda Safe?
However, with the statistics of teen drivers continuing to show results that are less than desirable, it's understandable that a parents' concern for safety would be paramount over any other feature. Parents who are involved on an ongoing basis with a teen drivers' experience, such as continued practice, providing teen empowerment to make appropriate decisions regarding their driving exposure and having input in the selection process for the car they will drive, creates much more confident drivers. A pre-owned Honda not only provides peace of mind for their safety, but it also provides wide-ranging features that are pleasing to a teen driver.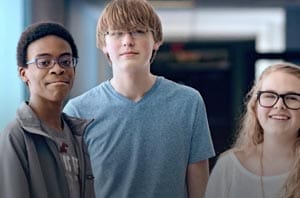 Is a Honda a Good Choice?
According to a recent analysis by the Insurance Institute for Highway Safety (IIHS), an independent and non-profit organization, many preowned Honda's were not only recognized as a good choice - but also the best choice! The IIHS uses an abundance of information from various sources to reach a decision, such as safety data from the National Highway Traffic Safety Administration, as well as surveys completed by parents of teen drivers. A recent survey by the IIHS concluded that 83 percent of parents purchased a pre-owned car for their teen driver.
The IIHS uses two tier levels, "best choice" or "good choice." In 2018, two of the pre-owned Honda's that were recognized by IIHS as "best choice" were the Accord coupe and Accord sedan. The IIHS recognized those cars for model years 2013 and newer.
The Honda Accord has a long history of dependability, value, and of course, an exceptional safety record. Many of its best features are safety-focused, such as anti-lock brakes, front-impact airbags, side-impact airbags, and stability controls. Of course, teen drivers are going to be more interested in the fact that either pre-owned Honda provides exceptional style. Purchasing a car for a teen that doesn't have a style that keeps their "cool" status would result in the same outcome of buying thermal underwear for their birthday - It's not going to be met with a lot of enthusiasm! The benefits of choosing a pre-owned Honda are they offer roomy and high-quality interiors, refined and efficient powertrains, responsive handling, and many of the standard features have a higher potential for being "teen-approved!"
How Can I Learn More?
You can reach out to the sales team at Showcase Honda to learn more information and discover which preowned Honda will be the choice for your teen driver. We're committed to providing the type of service that not only meets your car buying needs but also provides an experience that brings a satisfying and memorable outcome. For more than 30 years, Showcase Honda has proudly served the community and our reputation depends on representing each customer with respect and courtesy. Let us know how we can assist you, by visiting our state-of-the-art showroom, complete with a new customer lounge, a beverage cafe, and multiple flat-screen televisions. See you soon!