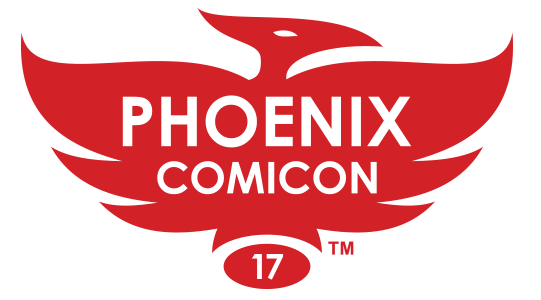 It's that time of year again! Phoenix Comicon returns to the Valley from May 25-28, bringing a plethora of exhibitors, vendors, artists and creators, as well as an incredible lineup of celebrity guests. Learn more about this year's Comicon below.
Anime, comic books, costuming, horror, sci-fi, super hero films—whatever your thing is, Phoenix Comicon is sure to have lots of it! However, what you do at Comicon is up to you. Dress up as your favorite character and mingle with other fans, scope out the discussion panels and seminars, enter a trivia contest, or check out one of the special events going on—there's plenty to do all convention long! Plus, don't forget to check out the exhibitor halls and shop the large selection of clothes, costumes, posters, books, and other fan gear and memorabilia.



There will also be quite a few celebrity guests in attendance this year, so don't miss your opportunity to get an autograph and a photo with your favorite actor or creator. This year's lineup features some pretty big names in the industry, including Danny Trejo, Bonnie Wright, Michael Rosenbuam, Charlie Cox, Ming-Na Wen, and the one and only Dick Van Dyke.
Passes to the event are $20-45 for single-day admission, $10 for kiddos (3-12). Four-day packages are also available for only $75. Meet-and-greets and select panels carry additional costs, so be sure to come prepared.
To learn more about this year's con, pay a quick visit to the Phoenix Comicon website. There you'll find additional guest information, including convention policies and rules, as well as ticket purchasing details. We hope you and your family enjoy this awesome event in Phoenix!