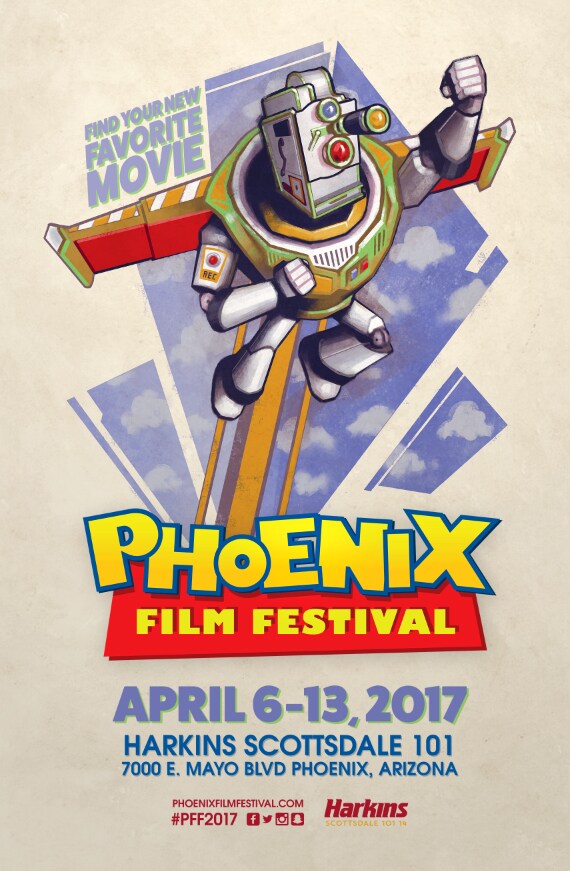 You don't have to travel far to experience the vibrant energy and inspiring talent of a film festival! In fact, Arizona's largest film festival is held right here in the Valley. The Phoenix Film Festival is labeled as one of the 25 Coolest Film Festivals in the World by MovieMaker Magazine, and Valley filmmakers and movie buffs won't want to miss out on the magic happening April 6-13, 2017.
Held entirely at Harkins Scottsdale 101, festival goers will find that it's easy to attend all of the screenings and events on their list. There are over 175 films screened each year at the Phoenix Film Festival, including feature-length films, colorful shorts and documentaries of all genres and topics. Some of the more anticipated films at this festival include "Painless," "Quaker Oaths," "Secondhand Hearts," and "The Hero," which stars Sam Elliott, Nick Offerman, Laura Prepon and Krysten Ritter.
In addition to the film screenings, there is a plethora of other things to check out, including Q&A panels, workshops, seminars, networking events, parties and vendor booths. For those with kiddos, April 8 is Kids' Day. This free event gives children of all ages the opportunity to explore the art of film and the various aspects of the filmmaking process.
Another big event that tends to draw a huge crowd is Geek Day! Held on April 9, this is the perfect event for comic book nerds, Star Wars fanatics, anime lovers and fans of all things nerdy! Dressing up, or cosplaying, is definitely encouraged on this day.
Tickets to the Phoenix Film Festival vary in cost, depending on what movies, and how many, you want to see. Single screening passes start at $13, while an all-access festival pass ranges from $250 (excludes opening night) to $300 (includes opening night).
For more details on the 2017 Phoenix Film Festival, including a full screening schedule, please visit the event's website. Happy watching!