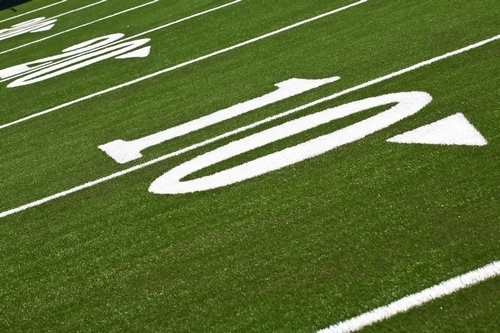 Can't wait for football to start up again? Luckily, there's an easy way to get your fill before the regular season kicks off! Starting Saturday, July 22, you and your family can head to the University of Phoenix Stadium and see your favorite Cardinals players in action during their open practices.
During the Cardinals' five-week training camp, there are a total of 18 practice sessions that are free and open to the public. Each session takes place from 2 to 4:30 p.m.
One of the most popular practices to attend is the Red & White Practice, which offers a unique fan experience that Cards fans won't want to skip out on! After their training session, players will be available to meet with fans and sign autographs. There will also be a variety of other interactive activities going on throughout the practice, including a Kids Interactive Zone. This practice takes place on Saturday, July 29, so mark your calendars now!
In addition to the free open practices, the Cardinals will also be playing two home preseason games. Don't miss your chance to cheer on the Bird Gang as they face off with the Oakland Raiders and Chicago Bears on Saturday, Aug. 12 and Saturday, Aug. 19, respectively. Tickets for both of these games can be purchased online.
For additional information, including a full 2017 Training Camp schedule, head over to the Arizona Cardinals website now. Happy watching!
Arizona Cardinals Open Practice Dates
July 22 July 29 Aug. 15
July 23 July 31 Aug. 16
July 24 Aug. 8 Aug. 17
July 25 Aug. 9 Aug. 21
July 27 Aug. 10 Aug. 22
July 28 Aug. 14 Aug. 23